A comparison of the most popular artists listened to by Audioscrobbler users from the US and the UK.
I should do this properly one day, it was an interesting analysis. It's strange to be reminded that people in the UK haven't heard so much of the biggest indie bands from the US, like Modest Mouse, The Postal Service, Death Cab For Cutie, The Shins and Bright Eyes - though the UK does have Bloc Party and The Libertines instead.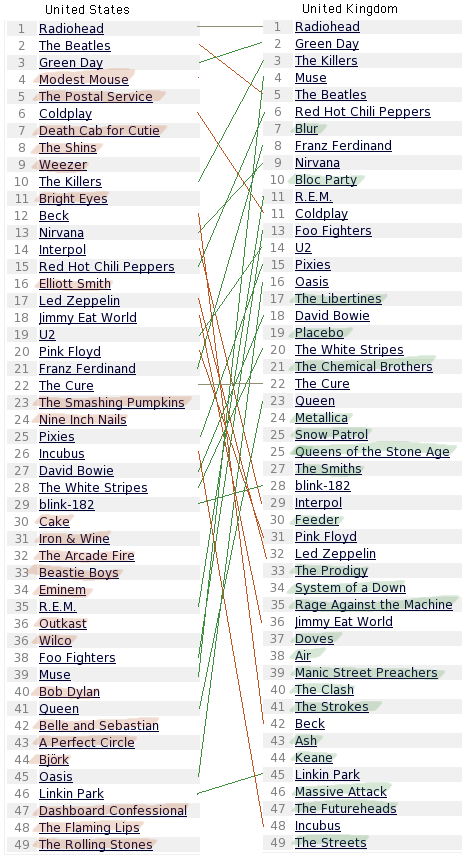 Update: if you found this graph interesting, try generating a graph to compare other countries, with up-to-date listener counts.